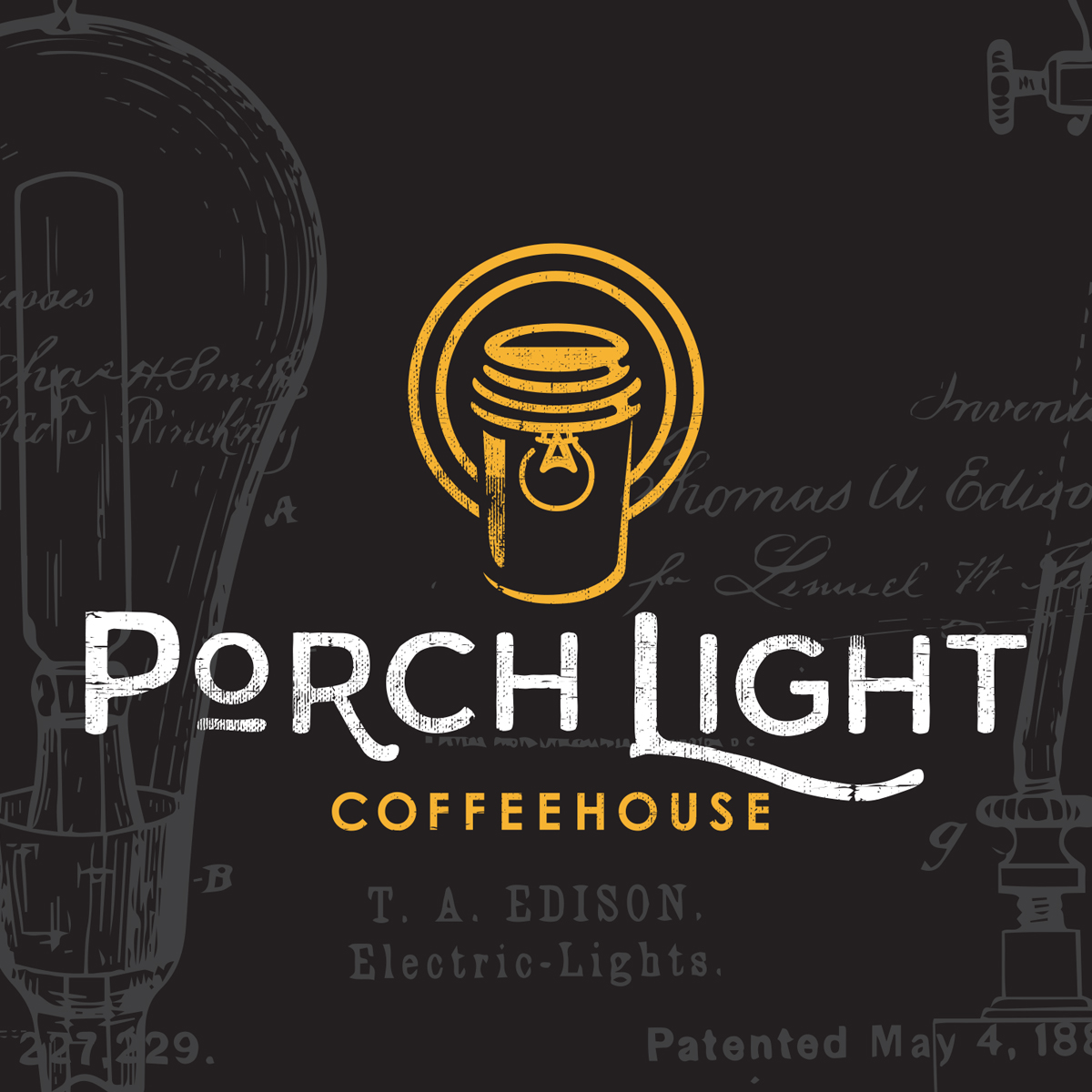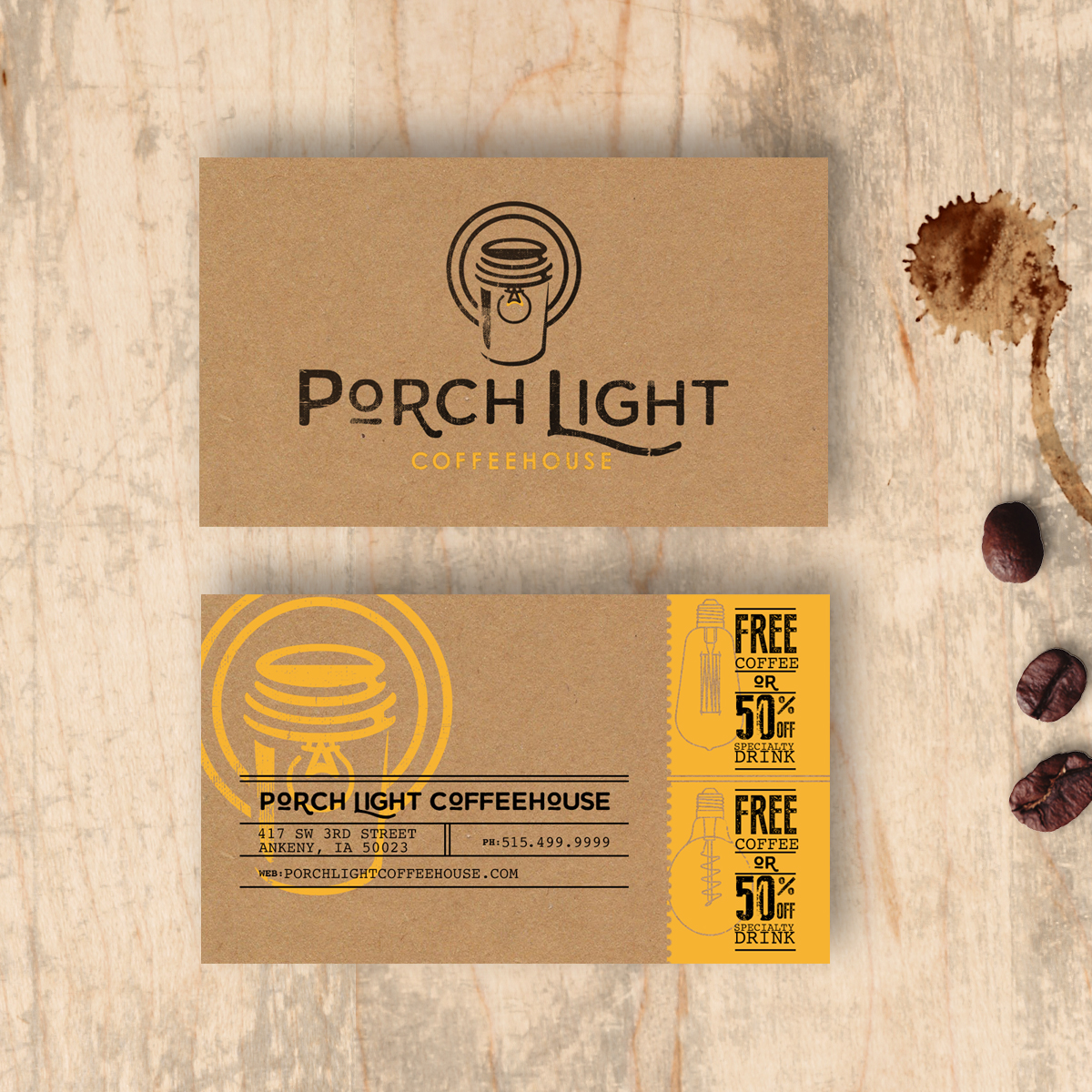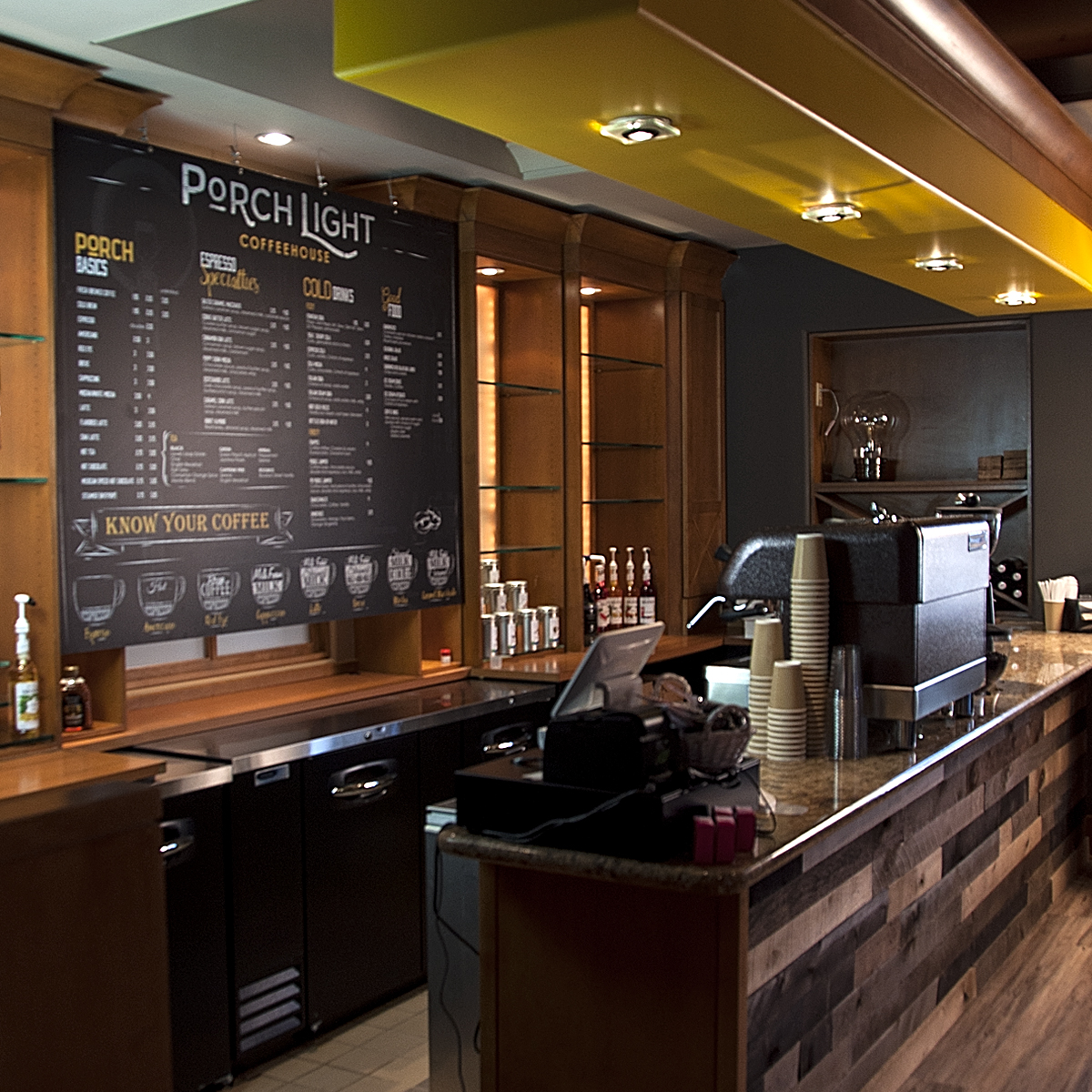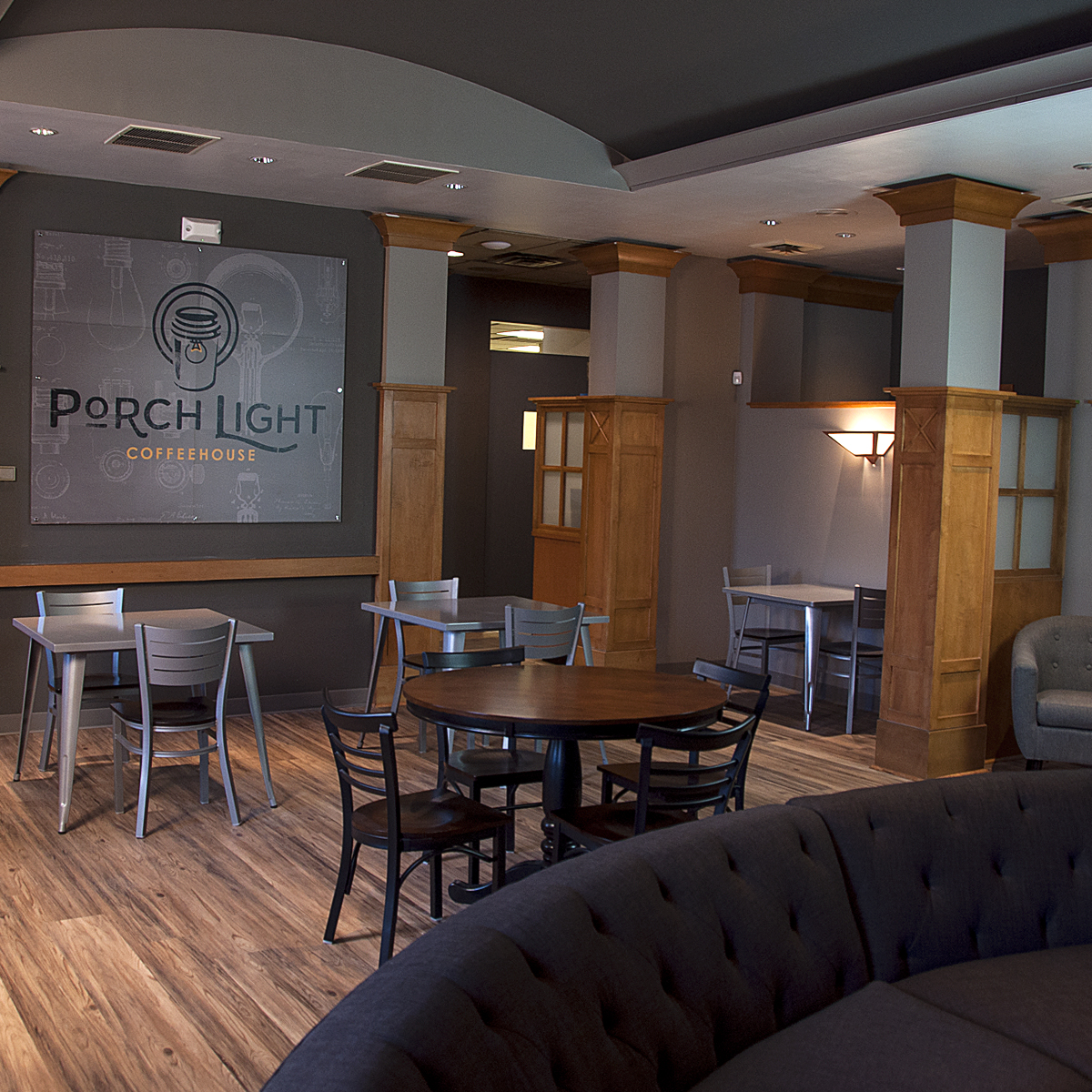 PORCH LIGHT COFFEEHOUSE
SPOTLIGHT
There are many ways to take your coffee. We take ours often and seriously. When a client wanted to open a coffee house in Ankeny, we were all in. He wanted a neighborhood feel, so we created a name, envisioning those moments when neighbors gather in the glow of a back porch light. The logo evokes that sense of heritage and home, and the porch light doubling as a coffee cup brings new meaning to a light roast. The contrasts play with shadows and light.
We brought the feel of the brand to life in the interior design, helping transform a former formal restaurant. We helped pick floors, textures and colors, create signage, and develop the Edison-bulb mid-century modern scheme grounded in traditional comfort yet brewed with current coffee house flavor. We created the menu board and helped with some product tasting, er, naming: (Coffee Rings, aka mini donuts).
We partnered him with another of our clients, Black Silo Roasters, who roast in the back room and fill the air with the can't-resist scent of just-roasted beans.
Porch Light opened in early 2017, and is off to a double-espresso-paced start. What's next? Building traffic? Designing ultra awesome cups? An event? We're figuring it out while sipping a steaming Red Eye on Porch Light's curved sofa by the fireplace. Who says having a coffee client doesn't come with perks?