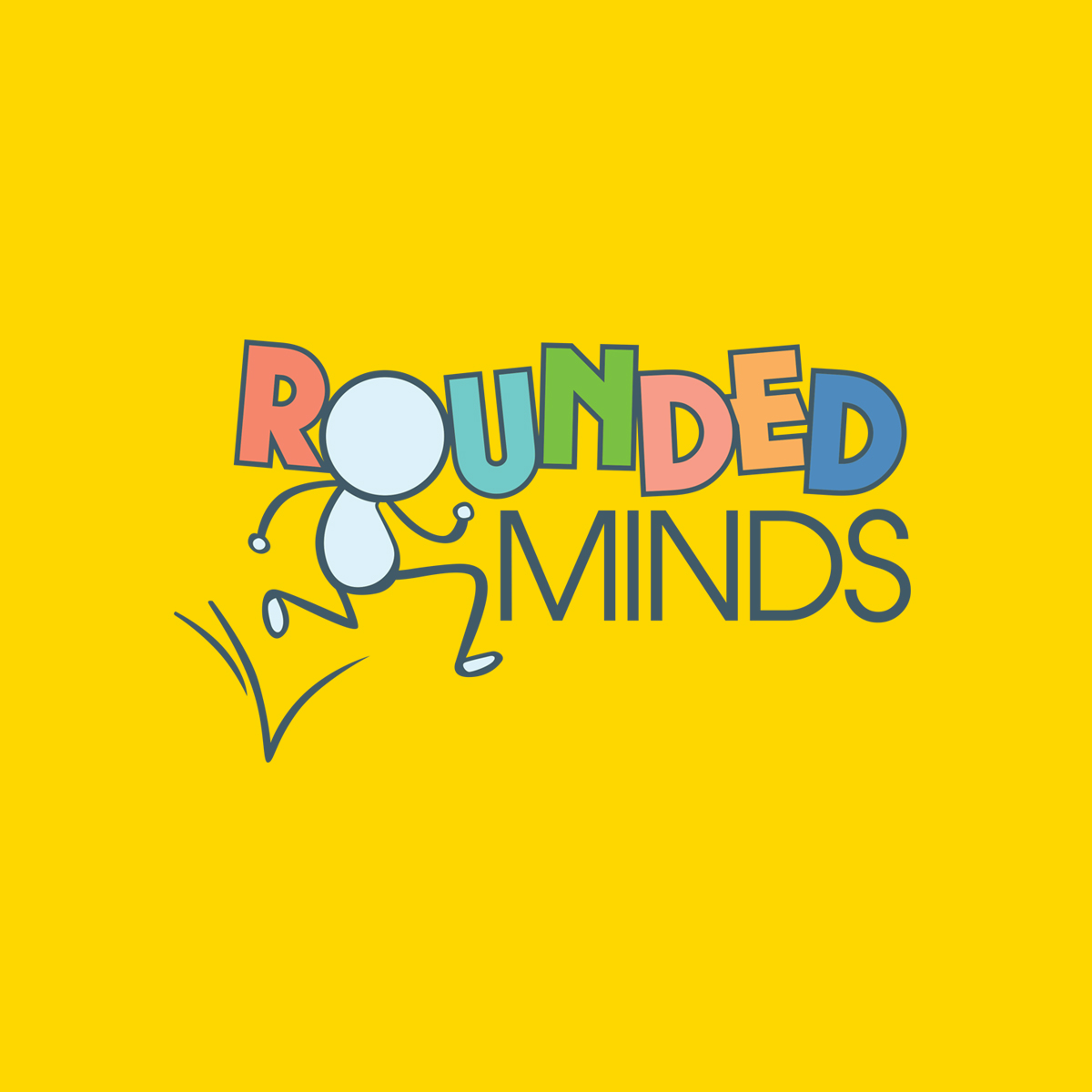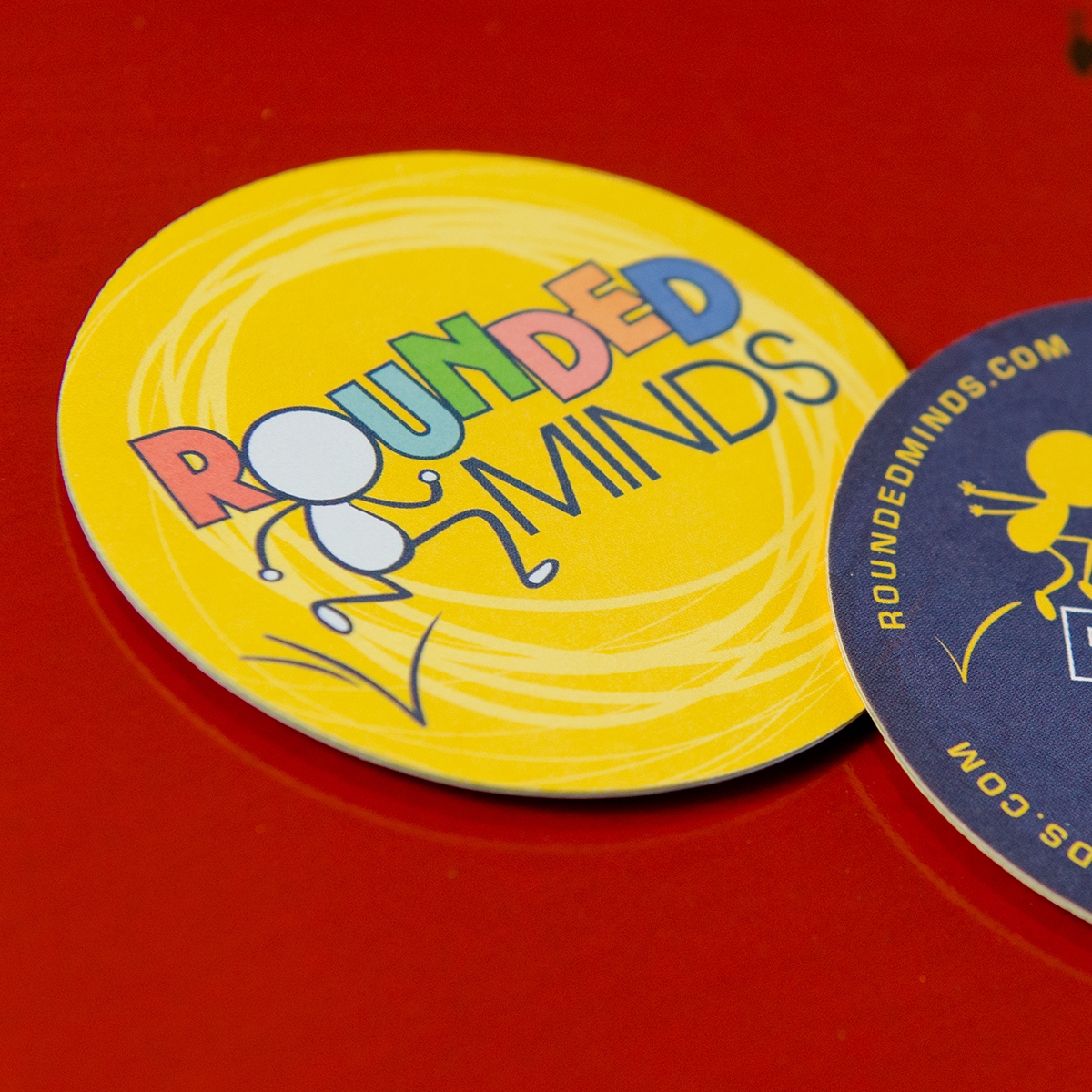 The goal was awesome: to build a foundation for success for kids ages 2-9—better grades, etc.—by exposing them to a second language while participating in affordable extra-curricular activities. Studies show natural bilingual learning at an early age helps build a strong mind. Our client wanted to help kids and he wanted to call it A+ Academy.
Getting kicky
We started by consulting our inner child on this one. (Fortunately, we stay in close contact.) More fun. More kid-appeal. Less academic. Since camps revolved around sports, such as soccer and acrobatics, we played with it. We developed the concept of Rounded Minds, mixing the educational aspect and sports, and hand-illustrated a variety of stick-figure logos. The round heads resemble soccer balls, connect with the name, and are fun and flexible in the branding. The colors appeal to both girls and boys. Just as kids can't sit still, the round balloon-like letters bounce and the figures have a sense of motion.
We created unique, round business cards to reflect the brand, as well as brochures and marketing materials. The website retains the sense of fun, but it's a little more grown up. It needed to speak to parents, day-care owners, and school professionals with clear explanations and education. It needed to manage enrollment for camps, with clean navigation and customized search. Rounded Minds has been featured on local media (Des Moines Register and Channel 13) and has expanded programming, positively shaping even more young lives. Goal!