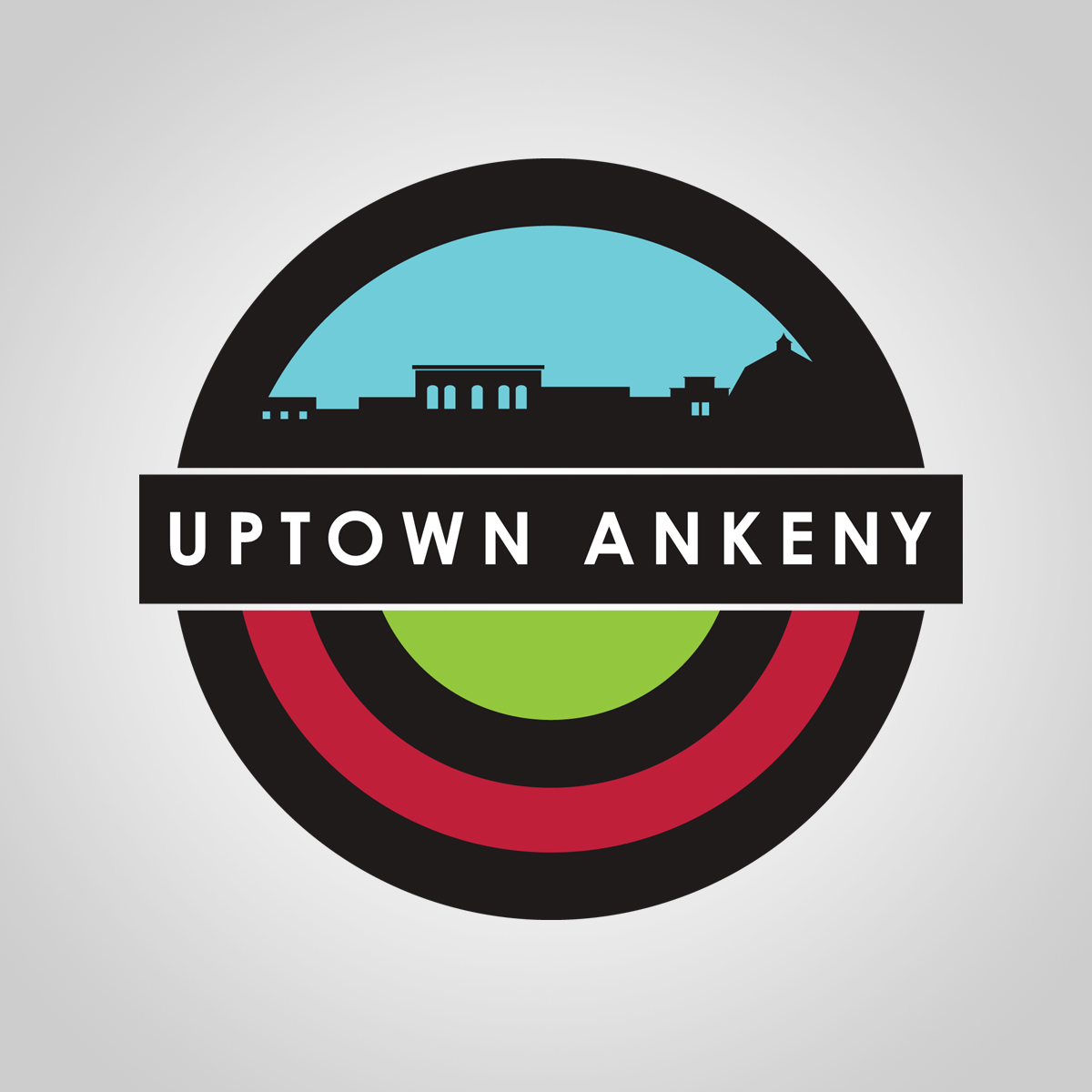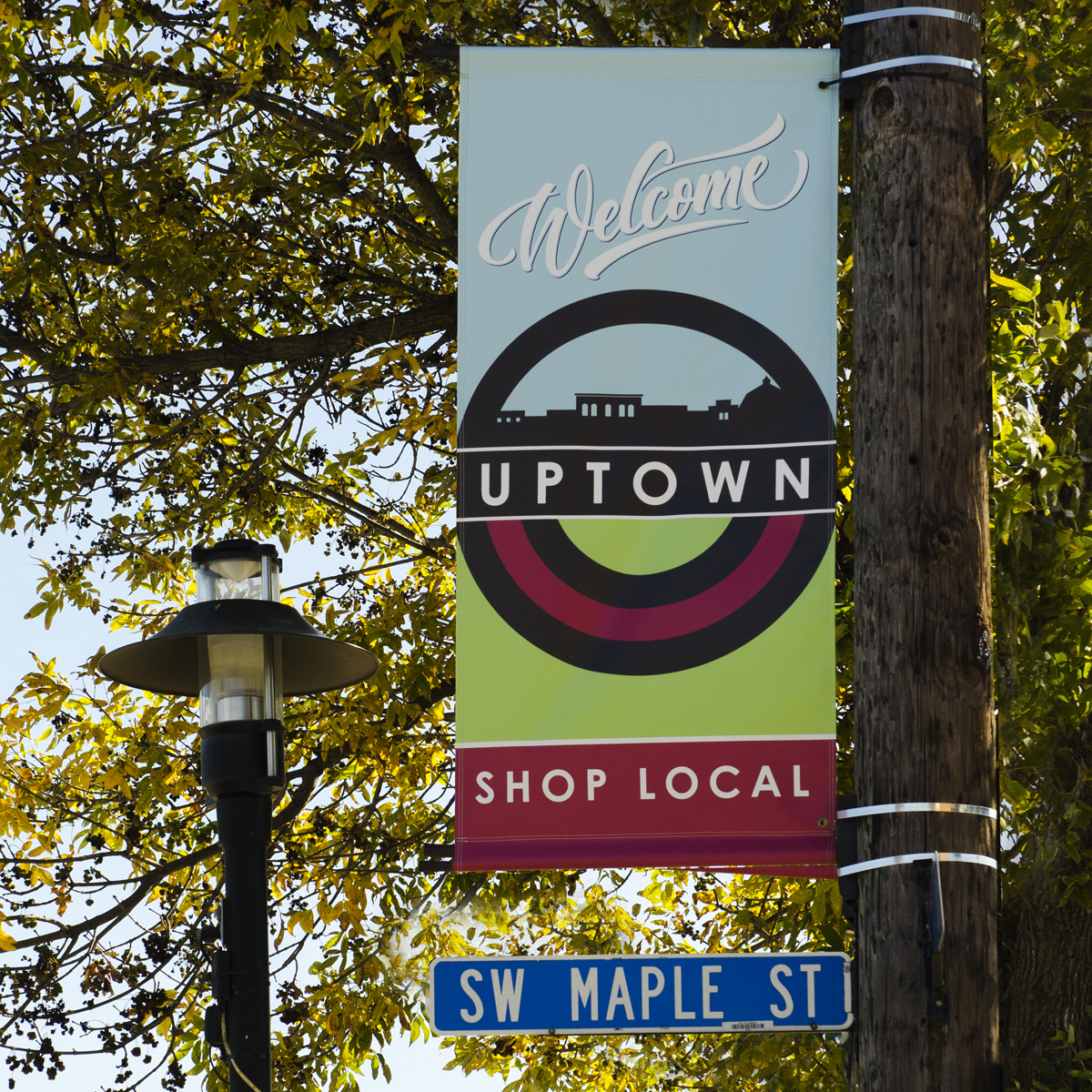 It's been (and is!) a fast-growing city. But not necessarily in Uptown, the old downtown. That's where we're located, pocketed among several blocks of small, unique businesses—like a knitting shop, a woodworker, a framing shop… The challenge, as in many communities: draw people off the busy arteries to explore this somewhat overlooked nook. We developed a logo to create an Uptown identity. The top half is historic, showing the rooflines (true to a photo we took); the bottom half is more modern. It plays up the bike trail (the red line) and the updated farmers' market (the green). To build recognition, we carry the roofline concept across all branding: letterhead, banners, website, etc. Street banners drive traffic from the main roads and unify the district. Billboards spread the word in a big way. We created branding for the market in bold, attractive colors like just-picked produce. And we help with events, such as Pour into Uptown (yeah, we did this logo and branding too), an evening to discover the small shops and local wines.
Up or down in Uptown?
Our family businesses are doing well. And there's new energy. A new pizza joint opened across the street. Porchlight, a coffee shop—and one of our clients is bringing business into the area. The just-built market pavilion is hosting community events and the Farmer's Market. There's an awesome brewery. Whatever our impact, we like how the downtown is looking up.